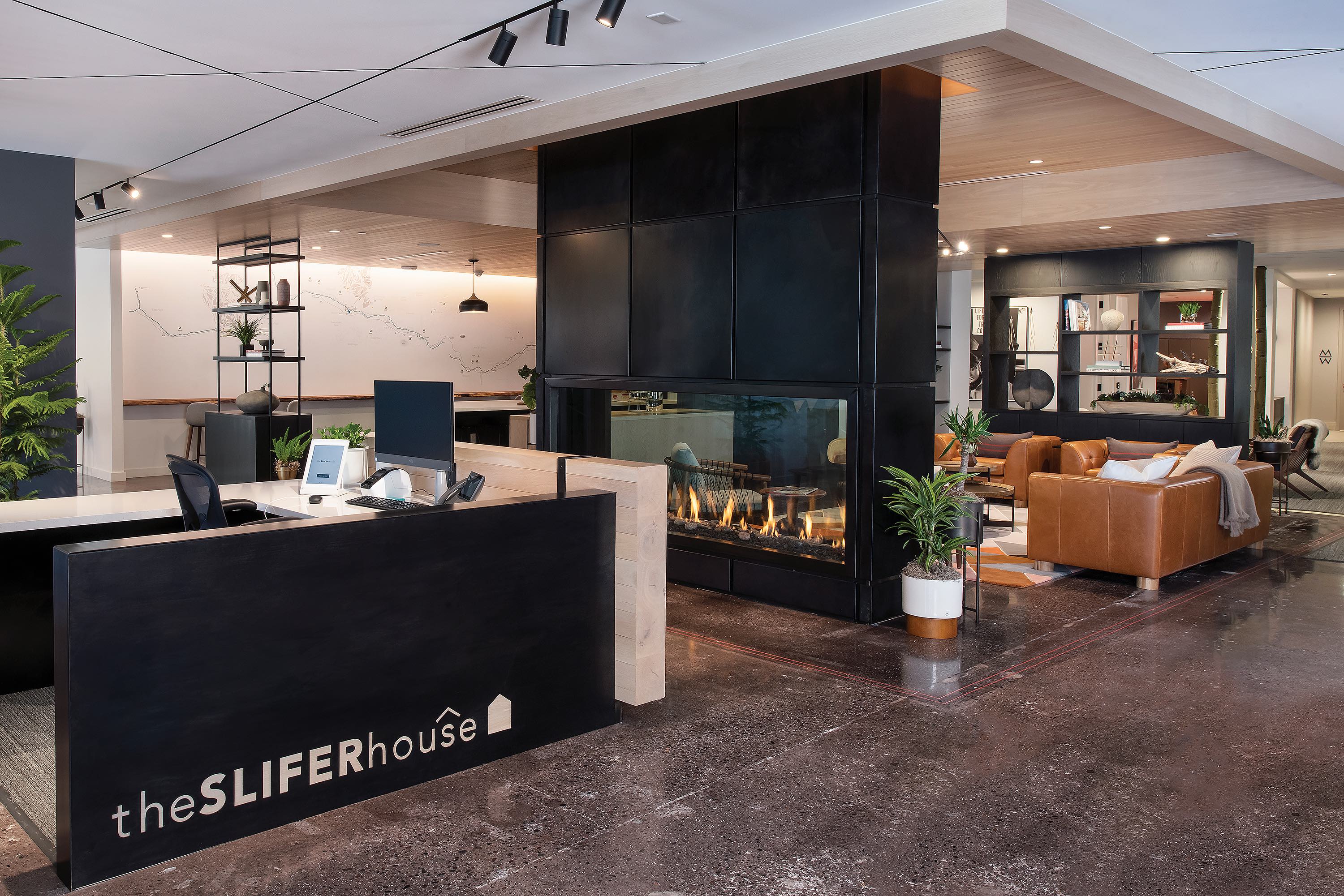 Our Front Range Locations
4 convenient locations to get you started on your real estate journey.
Testimonials
" Maria was our agent for both the sale of our house and the purchase of our new home. She was very responsive and helped walk us through the process on both sides. She helped us navigate an incredibly active real estate market in Louisville and answered our flood of questions. We felt well  represented on both the buying and selling sides and felt that Maria did a good job getting us the best deals on both sides while still maintaining professionalism and respect. She made this very stressful time into a rewarding and memorable experience! "
- Christopher U
" Working with Maria was fantastic. She was completely attentive very responsive amazingly knowledgeable and did a fantastic job in every one of our interactions. Her extensive research on the market for both my sale and purchase was critical in getting us a great deal on both sides. She is the  best realtor I've ever worked with and I'm on my ninth home. I strongly suggest that you contact her if you're in the market to either buy or sell a home. "
- Client
" Maria is a wonderful realtor. We spent over 6 months looking for a home in a very competitive market and Maria was very helpful throughout the process. Maria showed us many homes and she was always very kind understanding and honest. I could tell that she genuinely cared about finding us the  right place to call home. As a first time home buyer she was great at helping guide us through the buying process to the closing. We appreciate all of her help and would highly recommend her to anyone looking for a great realtor.  "
- Client
" Maria did an excellent job in all aspects of selling my son's house. She keep us informed at all times. We are very satisfied with the professional service she provided. "
- Estate of Matthew Krivos
" Maria worked closely with me to search for homes meeting my criteria. She invested plenty of time to visit a shortlist of candidate properties over an unusual wide area of interest. Considering that I am an out-of-state buyer from the East Coast, Maria has been extremely supportive and responsive during the remote price negotiation, resolution of all inspection issues, and post contract signing. Throughout the entire sales cycle I felt assured that Maria was on top of things and represented my interests. I would recommend her without reservations to anyone seeking RE services in the area. "
- Rainer Rothacker
" I have bought and sold many houses with a variety of realtors. Maria was the best ever. She has it all. Knowledge, ,people skills, communicates well, creativity, attention to details, and much more. I am thankful for Maria and highly recommend this great women. "
- Marion Jill
" This was our second time working with Maria, and we were quickly reminded that she's passionate about what she does, patient with her clients, and persistent when it matters! Given the stressful nature of the home buying process, we like to keep things simple and efficient. Maria was always quick to communicate with us and even quicker with the execution of action items. We were always informed, and she would often go above and beyond to ensure our home buying needs were met. She also provided the assurance we needed when deciding to purchase in todays challenging market. She had our place listed and under contract in short time, and drove all over the front range helping us find and ultimately land in the perfect home to start our family. If you want an agent who cares and will advocate for you every step of the way, then look no further. "
- Jesse Holewinski
" It was very pleasant experience to work with Maria she always had the time to answer any question we had. She was available and helpful even after the closing on the house we bought. In our entire experience she is the best agent we ever work with. "
- Jan O
" Maria helped us land a house in the crazy Boulder market when we had less than two months before getting booted from a rental. She is highly professional and competent knows the local market and is a lot of fun to work with. She not only helped us close on a house that met our criteria but  also advised us on all aspects of the transaction process. We recommend Maria to anyone looking to buy or sell their house. "
- Todd A
" Maria is the best! She listened very carefully to everything I said. She answered all of my questions very quickly. Always had an answer for me. Maria found the perfect house for me. Thankyou Maria! "
- Jean Ellen Anderson
" It is with great pleasure and gratitude that we express our heartfelt appreciation for the wonderful job Colorado Landmark Realtors and more specifically Maria Scroggs did in helping us find and purchase our new home in Anthem Highlands. This was the second time we had used Maria as our real estate agent the first being for the sale of a house in Legacy Ridge in 2015. While we have collectively bought and sold five houses during our lifetimes we have never encountered such a high level of excellence as provided by Maria. The experience during each phase of the buying process was superior including her interaction with out loan provider SWBC Mortgage the facilitation she rendered during the sale negotiations and the guidance she administered during closing. All of these tasks whether business-related or interpersonal were accomplished with the highest degree of competence humility integrity and grace.Maria truly understood the targeted market. If it hadn't been for her timely engagement and creative incentives we would never have secured our house in such a competitive environment (our offer was accepted within 24 hours of listing against the backdrop of multiple bidders).By any measure Maria Scroggs is "hands down" the most outstanding real estate broker we have ever met- and there have been many. We would recommend her without reservation or qualification to anyone looking to buy or sell a home. "
- Maria and Kyle
" Maria sold our home in 3 weeks. A great agent and a very likable person as well! Highly recommended. "
- David J
" I have never felt less stress selling a house. Maria was so easy to communicate with and handled everything with ease. She is very savvy and it showed in the excellent results. "
- Martha Lowe Trust
" Maria knows the area like the local that she is. I was in Asia when the closing took place and she was on top of all the details and responsive above and beyond the normal realtor's job since I could not be there for any of the inspections or fixes that need to be negotiated. I highly recommend her as a professional who is smart and efficient.  "
- Wendy R
" Maria helped us find the house of our dreams in the short 3 months we worked with her. She is very knowledgeable on all areas around Denver and was able to provide invaluable information on selecting a house in certain areas. She is highly professional and competent knows the local market and is  a lot of fun to work with. Maria walked us through every step of the process from the first offer to closing. Not to mention she was reachable to answer any questions or concerns we may have had during and after the purchase of the house. We recommend her to anyone looking to purchase or sell a house. "
- Glenn H
" Maria promised and delivered a knowledgeable, hardworking and profitable effort to sell our rental home. She is an excellent asset to your real estate services. Thank you. "
- Terri & Stephen Gervasi
" My wife and I are so pleased to have worked with Maria during the sale of our house! Selling our house of 22 years was a huge, emotional and potentially stressful undertaking. Maria was fantastic to work with. Her deep knowledge, amazing communication and attention to detail removed nearly all of the stress from the process! We really appreciate all of Maria's advice, guidance and organization that helped us stay on track and maximize our return on the sale of our home. Thank you Maria! "
- Frank & Kerry Jacobs
" I could not be more pleased with the process of buying our new home. Maria is a rock star!!!! Not a single snag issue or bump in the road. From the initial house hunting with my wife to the offer and closing the entire process was outstanding!!! "
- Client
" Maria is a fantastic realtor and by far the very best that I have experienced in my long life. My wife and I were downsizing by selling our previous house and then purchasing a new and smaller house in another town. Maria represented us in both transactions. We were very concerned about the timing of selling our previous house and then purchasing the new house which was being built. This was a tricky process because we would be selling in the cold winter months and we wanted to avoid having to get a bridge loan which is very expensive. Maria expertly navigated us through the lengthy process of getting the house ready for sale. She worked with us expertly at every stage of the process. She gave us sound advice on getting the previous house ready for sale including suggesting very good and reasonably priced contractors to do the work for us. And as a special note this included Sara who did an excellent job staging the house for sale – the house really looked great! after she performed her magic. In the end Maria marketed the house so perfectly that we had four offers in hand two days after the house went on the market and she held the first and only open house. Each offer was well over the asking price and two of the offers were way over the asking price. My wife and I couldn't have been more pleased! After that both closings went very smoothly and we successfully moved into our new house on schedule. WOW!Thanks Maria for making such a difficult and worrisome process go so smoothly. "
- Les and Nadine Schowe
" Loved her from the beginning! We started working with Maria a few months before officially moving to Colorado. She was always extremely professional and easy to contact. Her knowledge of the area was evident being able to provide us with not only professional feedback when touring properties but also personal recommendations such as where to take our little one sledding and places to try for dinner. She was polite personable and genuine. Her special touches made her a stand out …right down to the personalized chocolate bar she hand delivered on Valentine's Day! While we knew we were not her only clients she made us feel like we were. Thank you Maria! "
- Elizabeth E.
" "Maria is great to work with and very prepared. She let us take our time deciding on the home that was just right for us. She took us to look at so many different homes and was never pushy or impatient! I would use Maria again if we ever decide to move again." "
- Shannon Wood
" I used Maria as a purchasing agent. She was helpful in all aspects and instrumental in all. I guess there are three phases in buying a home: selection negotiation and closing. The market is tight and that has buyers on a hair trigger. Maria was able to provide great feed back on all the  neighborhoods and she knows the market so she can help evaluate each property. In this market negotiation isn't quite as simple as you might think. The seller will likely have multiple full price or over price offers. She was able to help me write the winner offer in this environment. Once the offer is accepted there's still a long multi step tedious process leading up to closing. Maria was on top of all of those details and drove the process. It took a ton of worry off my plate knowing she was tracking everything and took the time and trouble to make the many calls necessary. "
- Client
" I have worked with many realtors in the past. Maria well exceeded my expectations. Trying to find a house while living in Florida was a challenge. Once my wife and I met Maria it was all down hill. Maria made the time and effort to speak with us daily. She previewed homes based on our  individual needs saving us time and money. Maria went above and beyond from the showings while under contract and finally the closing. I have never met a realtor who genuinely cared about our needs. She was attentive and guided us through the entire buying process. I truly believe we would not have found our dream home if not for Maria. Thanks a million Maria. "
- Client
Previous
Next